Please be aware of ongoing fraud attempts by fraudsters trying to gain access to your personal and financial information.
Suggested Best Practices for Members:
Be cautious when responding to emails, SMS text messages as well as voice calls, even if they appear to come from the credit union.
Call us at 301-944-1800 to question any SMS text messages or voice calls purportedly from the credit union.
Never provide personal information in response to emails, SMS text messages and phone calls purportedly from the credit union.
Do not click on links included in emails or text messages from unknown sources. Legitimate requests to validate card activity will request a simple response of YES or NO. They will not include hyperlinks to other websites or ask for any personal info.
Please be aware of a recent fraud where the frauster pretends to "hire" an individual for a remote position. The individual is then instructed to deposit the check/s and buy what they need and send the remaining funds back to the fraudster.
View examples of checks below: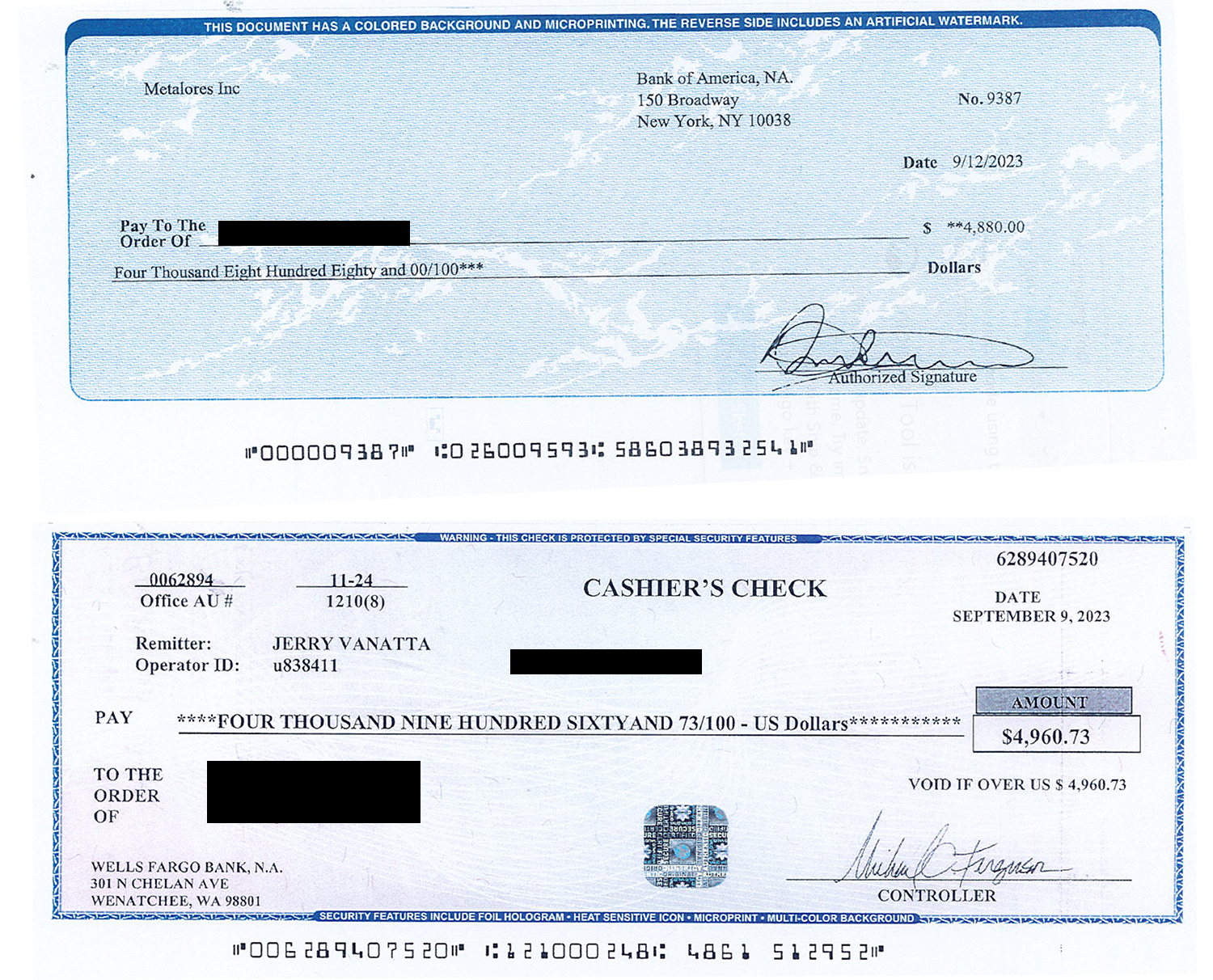 More Resources:
If you think you have been a victim of a scam, please contact us immediately at 301-944-1800. via email at [email protected], or send us a secure message through Online Services.
Reminder: MAFCU will NEVER ask for your Online Services login information or ask you to verify your Online Services access via an email link.